From covering gray hair in your beard and hair line, to touching up your sideburns and mustache, ROOTSTIX works great For Men!
Men's hairstyles are not to be compared to women's. Women's hair trends come and go whereas men's trends evolve very slowly. Here are some hairstyling tips that are sure to please almost any man!
1. Layers
Try adding layers to give a fuller look to your hair. Not only does layering give your hair body, but it also adds volume and texture to it as well!
2. Slick Hair
A hot look for 2014! It is a perfect solution for men that are dealing with hair loss, a receding hair loss, or even a bald spot. Hair should be left slightly longer on top but short and tapered at the sides.
3. Side Parting
As seen in Salvatore Ferragamo fashion shows, men were seen rocking a side part down the runway. Try adding an exaggerated volume on one side for a clean yet sophisticated look.
4. The "Ryan Gosling" Look
Gosling rocks a look that is easy for anyone to replicate. Ask for something very high and tight on the sides, then make sure your hair is an inch longer on top. Finally, maintain a severe part by towel drying.
5. The Retro Wave
Up for a grooming challenge? Achieve handsome looks by using a sculpting mousse through damp, medium-length hair. Next step, create a part just before the end of your eyebrow on one side. Finally, blow dry your hair locks using a round bristle brush to lift hair up and over for windswept appearance!
6. "Gothic" Long Hair
Color is a great way to make a statement. Make a strong color statement by going "Gothic Black". Top your look off by having your hair flow naturally and let your hair fall where it will and use some product to enhance the beauty of your hair.
7. The "Crown"
Look to style icons such as UFC fighter Jon Jones or singer/songwriter Drake. Achieve these trendy yet classic looks by growing your hair out to a medium length. While in the process of dying your hair, ensure that you keep the sides of your head shaved almost to a buzz. Note to curly haired men: you may way to add a dab of natural oil to control frizz.
8. The Undercut
A classic, stylish, and clean haircut that can look great on anyone! Eliminate almost all hair except for the length on top, then be creative with the remaining hair by slicking it back, leaving it messy, or spike it!
9. The Spike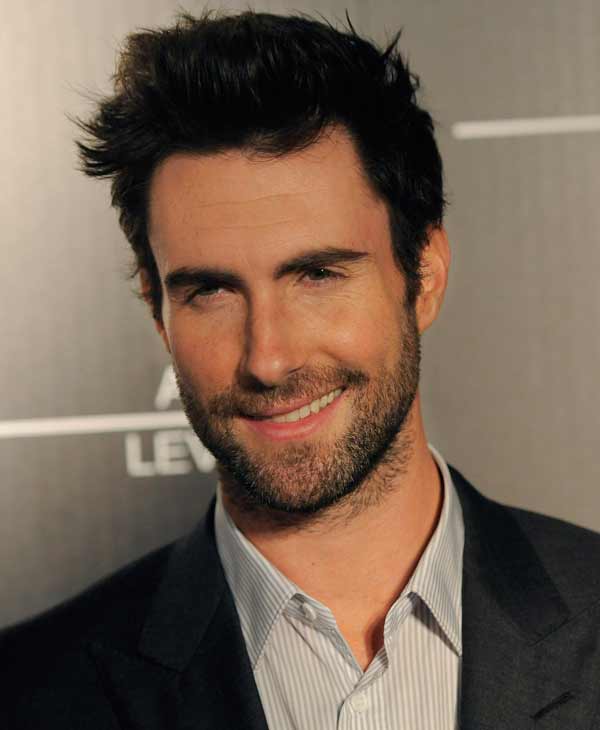 Styling your hair up and spiking it is a great way to hide the appearance of hair loss. Note: hair on top is left longer than the sides and the back!
10. The Beard
If you could grow out a beard, do it! Facial hair is a hot trend for 2014. The one rule of growing out a beard: make sure it doesn't grow out too long, make sure to keep it short and groomed. Try out your length to find what works for you this "No-shave November!"